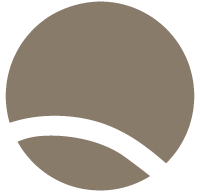 ENHANCE YOUR
NATURAL BEAUTY
Beauty treatments for your body, hands and feet becomes a real pleasure at Acquaverde SPA Wellness Centre. Beauty experts at your disposal for a wonderful result. Hair removal, manicure, pedicure, solarium: choose your special beauty moment.

DISCOVER OUR BEAUTY TREATMENTS
ACQUAVERDE SPA & WELLNESS
- Lips | €. 5.00
- Eyebrows | €. 8.00
- Total waxing (legs, things,groin)| €. 28.00
- Partial waxing | €. 15.00
- Chest waxing | €. 15.00
- Back waxing | €. 15.00
- Bikini line waxing | €. 10.00/12.00
- Underarms | €. 6.00
- Arms | €. 10.00
6 - 8 - 10 - 12 minutes sessions
An out-and-out beauty treatment for hands and nails care. This treatment starts with nail smoothing to obtain different shapes (oval, almond or square) and the application of a nail polish. The final massage gets the skin of your hands better.
Semi-permanent nail polish is a great solution to always have your hands on top. You can choose among a lot of colors from the professional brand Mesauda.
Grazie al trattamento di pedicure i piedi ritrovano sollievo e bellezza. L'azione del massaggio con creme e oli specifici idrata la pelle dei piedi; la perfetta limatura delle unghie e l'applicazione di uno smalto cosmetico concludono il trattamento di bellezza.
Give to your feet relief and beauty with our pedicure. The massage with creams and specific oils hydrates your feet skin; a perfect nail smoothing and your favorite nail polish will make your feet look better.
Complete pedicure by [comfort zone] with a scrub, glycolic-acid feet pads and Foot Specialist Cream.