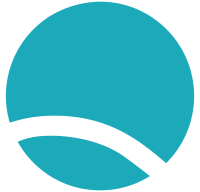 POOLS, SLIDES, TOBBOGAN AND FUNNY MOMENTS FOR FAMILIES IN SICILY
ACQUAVERDE
water park in Cefalù
Get ready for a dip into the fun! Acquaverde is the only Water Park in Cefalù ideal for families and children of all ages. Adrenaline slides, a baby zone for little kids, lots of slides and a big pool with waves and animation for all the guests.
Acquaverde offers many water attractions: let's go wild with friends and family with group dances, leaded by the animation staff and choose the attraction that you like the most!
The Water Park is suitable for everyone, from the oldest to the youngest. You will find a colorful world made of slides and water games. Multi-tracks slides, waves pool, whirlpool tubs, Canyon river and many attractions into the wide Sicilian nature. For a perfect day, fast food restaurants and snack bars inside the park to satisfy every little peckish with hamburgers, pizza and delicious hot dogs. If you want to take a break with a coffee or a snack you will also find few kiosks next to the pools. Book now your funny day in Cefalù!
The Inverter is an adrenaline slide to sprint your day. Inverter will throw you on an uphill launch track and when you are near the summit you will return to the base, landing on a track consisting in a low swimming pool. The slide remembers the movement of a boomerang. The race takes place, alone or with a partner, always on rubber boats. Thanks to the initial descent, which takes place indoors inside a "tube", a considerable speed is acquired which allows the dinghy to reach the exit point of the slide and to make it go up on a ramp of more than one meter. Then it descends backwards through another inclined section of the maxi-slide moved with bumps and drops. And so on, back and forth with a movement in "inverted" directions until the acceleration stops. Are you curious to try the Inverter? Book your ticket for Acquaverde Water Park!
The large waves pool is one of the funniest attractions in our water park! The artificially generated waves come suddenly, creating fun moments of joy.
Ideal for groups of friends and for those who want to be surprised by fresh jets of water! A swimming pool has never been funnier. Come and try it.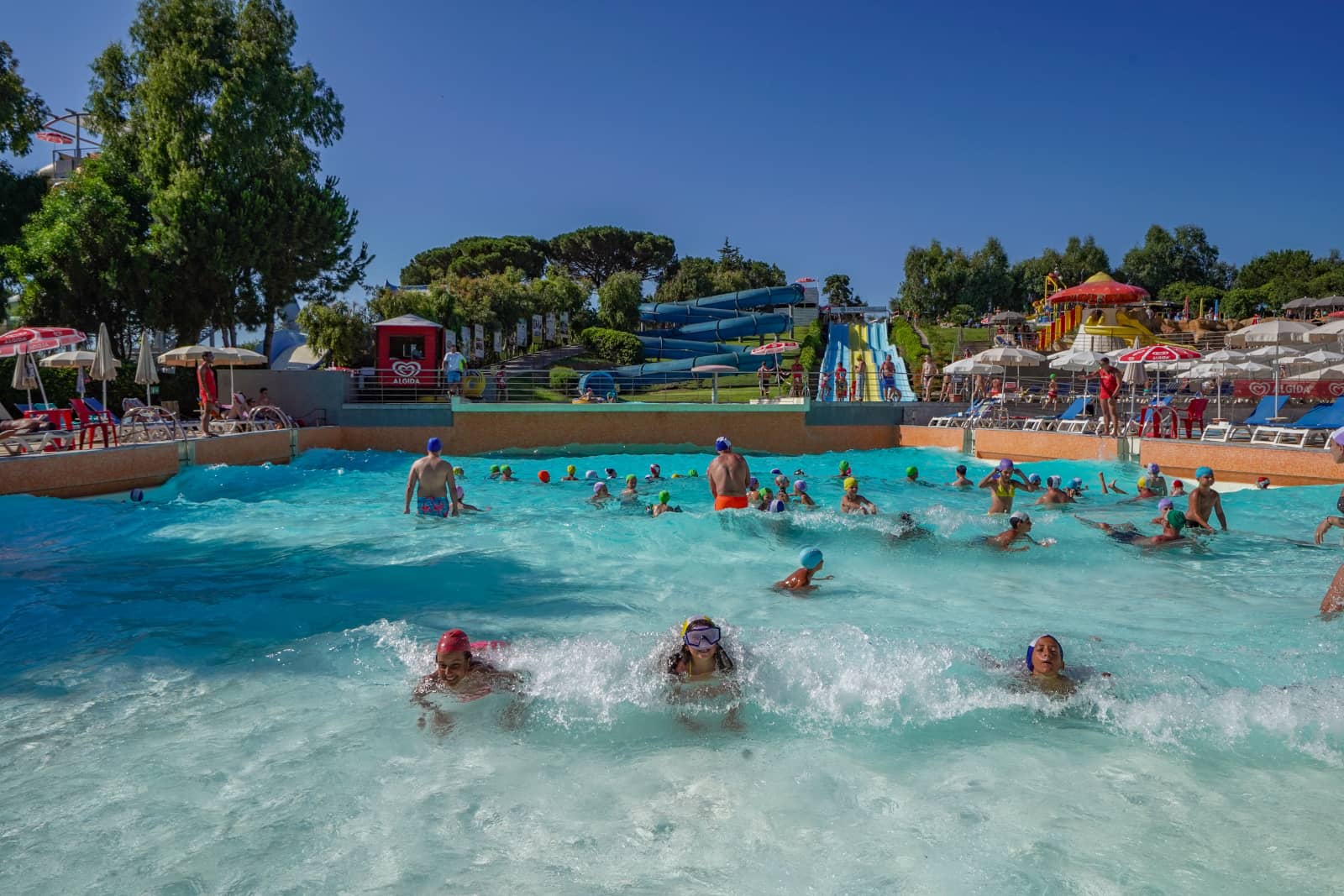 Are you ready to shout "boarding"? A real pirate galleon awaits you on a blue lagoon full of games for children of all ages. The blue sea is a soft padded carpet that guarantees fun falls even for the youngest guests. The bucket with the pelican is the most awaited moment for young and old for a sudden shower, even funnier if you do it with your mom and dad. The Pirate Lagoon guarantees hours of fun and serenity for the whole family. In fact, parents can supervise their little ones on the deckchair, just sipping a drink, from the nearby deckchair area Baby Pool Area.
Give to your children a day full of water fun, book now!

FIND OUT ACQUAVERDE SPA AND ALL THE FACILITIES OF THE WELLNESS CENTRE
An oasis of well-being and relax a few steps from Cefalù.
Our Wellness Centre is equipped with every comfort and offers you specific treatments with highly qualified and professional staff, because our goal is to give you a total and lasting feeling of well-being and relax, for body and mind. AcquaVerde SPA is open from spring to autumn with a well-defined calendar for each season.