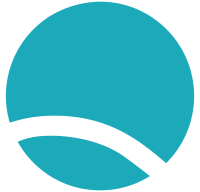 A STUNNING RUN MADE OF WHIRLS AND TUBES
Challenge the whirl of pure fun! A stunning run that starts with a fall inside of a tube, as long as you reach the big funnel 5 meters in diameter where it takes place a fast wobbling like a whirl on an inflatable dinghy.

Alone or with your friends? Make your choice to enjoy funny moments. In fact, once you get out of the funnel you slide again until you reach a second inclined funnel. When the wobbling stops, you fall until you reach the pool. Vortex: pure fun. Come and enjoy it, we are waiting for you!
THRILLINGS FOR THE BRAVEST
Adrenaline slides: if you are not afraid of speed, dizziness, palpitations and you're a strong person, Acquaverde Water Park has few attractions made for you. Discover the
Inverter
and the
Space Bowl
, the most challenging attractions of the park and if you still have breath away, tell your friends what you experienced.