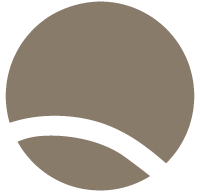 RELAX, AYURVEDIC, HOT STONE
DECONTRACTING, EMOTIONAL
MASSAGES

Find out the best treatment for you to regenerate and rebalance your body and mind. Choose between Acquaverde SPA treatments for everyone's needs: Relax Massage, Anti-Cellulite Massage, Hot Stone Massage, Ayurvedic and Decontracting Massage.
Ask our experts to customize the treatments and benefit from them.

DISCOVER ACQUAVERDE SPA'S MASSAGES
A "sacred ritual" for an emotional touch. An exclusive massage created for our SPA to spend relaxing moments. Thanks to some specific touches made using Ylang Ylang essential oil you will reach the top of wellness.
Ayurvedic massage was born from one of the oldest medical sciences. It works in the whole body by using specific touches and cold oils. This massage will be made after having consulted our wellness experts.
DECONTRACTING
(CUSTOMIZED)

This massage will be made after having consulted one of our wellness experts. It works using specific techniques to reactivate your normal physiological functions.
Extraordinary relaxing, detoxing, decontractig and drenage. Volcanic hot stones are used to ensure you real wellness. Hot Stone massage derives from Ayurvedic and Shahaman traditions that incorporate thermotherapy's and massage's benefits. Acquaverde SPA makes Hot Stone massage using lemon, bitter orange and grapefruit oil essences, with gentle and deep touches to a relaxing and prolonged effect.
A relaxing massage to recover your mind and body balance and to reach a complete state of wellness. It is a specific body technique to recover that works on your physical and mental health. This massage restores energy meridians' balance, where states your lifeforce – according to some Eastern medical sciences. Our experts use a soft and gentle handling.
€ 35.00 for 30 min
€ 55.00 for 50 min