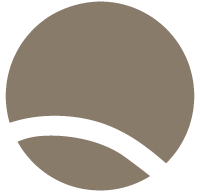 A private, intimate and exclusive SPA
made for couple's well-being


The SPA Suite is an intimate, exclusive and romantic space made for the couple and completely at your disposal. A SPA inside the Wellness Centre for couple treatments made only for two: two heated beds, steam bath with an emotional shower, whirlpool, relaxing day-beds. Every session ends with a glass of Prosecco and fresh fruits to chase down some magical and celebrate your love. Enjoy a couple massage and the SPA SUITE magical experience for two: a 50-minutes wellness treatment for the both of you and other relaxing and romantic 60 minutes to celebrate an intimate moment of pure wellness.
To make our ACQUAVERDE SPA Treatments we only use face and body products of the cosmetics  [comfort zone], they are the best solution to emphasize your beauty inside and outside, through the skin and body care and also of your mind with science-based solutions. A selection of the best original ingredients, high-tech molecules and conveyance systems. Your wellness is the center of Acquaverde SPA's attention!

DISCOVER OUR SPA SUITE COUPLE
AcquaVerde
SPA Suite Ritual
A couple ritual which involves all senses. The experience starts with the "Emotional Acquaverde" couple massage, it is extremely sensorial thanks to specific maneuvers made with Yang-Yang essential oil, for your well-being. After that you can continue your experience in private with a program made of steam bath with an emotional shower, whirlpool and a relaxing day-beds with a glass of bubbly and fresh fruit.
Private SPA Suite 70 min.
Acquaverde Emotional Couple Massage 50 min.
Prosecco & Fresh Fruit
€ 200.00 per couple for 120 min
You can experience our SPA SUITE also as a couple well-being adventure. An elegant and private room will be the setting of your relaxing moments.
In the end it will be served fresh fruit and Prosecco as a special gift.
€ 120.00 per couple for 60 min
€ 180.00 per couple for 90 min