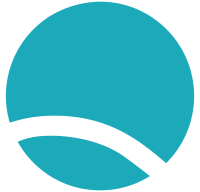 HIT THE GROUND AND THEN UP ON A VERTICAL WALL
Get ready to be thrown as a boomerang! A ride in a dinghy alone or with a friend. Thanks to its initial way down, inside a "tube", you will reach a speed so high that the dinghy will get the exit and then once again up on a ramp more than 1 meter high.

Once you get there, you will go down again in a maxi section with drops and bumps. And so on, up and down with inverted directions until the acceleration is gone on a slowdown pool.
Are you curious to try the Inverter? Book your ticket for the Water Park!
Adrenaline Slides: if you are not afraid of high speed, dizziness, palpitations and you are a strong person, the Water Park Acquaverde has attractions suitable for you. Discover the Inverter, Vortex, and the Space Bowl, the most adrenaline attractions of the park and if you have still breath, tell your friends what you experienced.
AN ADRENALINE DESCENT AT FULL SPEED