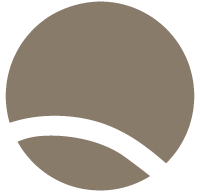 OUR SPA IS CREATED TO BE A RELAXING OASIS
WELLNESS PROGRAM IN CEFALÙ

A journey to find your inner balance
Water is the key element of our wellness programs. You will experience a journey to find your inner balance, through the sensations excited by cold and hot water, steam baths, cold compresses, you will also have the chance to relax into a cave, to experience more relaxing moments by drinking our organic hydrating infusions..
You could also choose to repeat every part of the program, according to the duration of the program chosen
Relax wellness program's key element is water. A journey to find your inner balance through different sensations excited by alternating hot and cold water.
Cold Fog Emotional shower 10°
Tropical Rain Emotional shower 40°
Kneipp Program 10° > 40°
Finnish Sauna 90° - 10°%
Roman Bath 50° - 50%
Steam bath 45° - 90%
Whirlpool 10°
Temperature-controlled whirlpool
Relaxing cave and organic infusion
€ 30.00 for 90 min
€ 40.00 for 120 min
Complete and extremely relaxing.
This program starts with a Back & Neck massage, after that you can choose between an eye contour or a foot specialist treatment. The treatment continues with a wellness product. Last but not least a hand or a pedi cream to continue the treatment at home.
Tranquillity Welcome
Back & Neck Massage 30 min.
Sublime Skin Eye (eye contour) or Foot Specialist 15 min
Water SPA 40 min.
Organic Infusion or Juice
Hand or Pedi Cream
Hammam Program includes the hole relax wellness program: a savonage, a scrub, made using a black soap with argan oil extracts, on stone beds.
This program continues with the steam bath, that creates a warm/humid environment (40°/45°C, 80% humidity), this helps in dilating pores and in infiltrating the steam into the skin to remove toxins and impurities.
€ 40.00 for 90 min
€50.00 for 120 min
[exclusively after 5 p.m.]
The one and only massage that works on three different sensory journeys for a deep relax to help you sleep. The combination of a blend of essential oils, TranquilityTM Sound and the manual skills mixed with the use of soft brushes will relax and calm your mind and body. The treatment continues with a wellness program and the Body Lotion TranquilityTM [comfort zone] product to continue the treatment at home.
ONLY AT OUR SPA
Tranquility Welcome
Pro-Sleep Ritual 60 min/li>
Water SPA 40 min
Organic Infusion or Juice
Body Lotion Tranquillity 200 ml