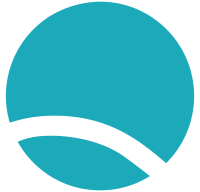 WATER PARK IN SICILY WITH ANIMATION AND WATER DANCES
ACQUAVERDE ANIMATION
FOR ADULTS AND KIDS
Water park's animation crew will entertain you with funny and interesting activities. Dynamism to the rhythm of music inside and outside water, with specific entertaining moments for children. Get involved in our activities during all day, we are sure you will have fun with us!
Welcome greeting – Water Gym – Zumba and Water Zumba – Baby Dance – Soap Bubbles – Mascots…
And then our photographers will catch your best moments of your day spent at AcquaVerde Water Park, at the end of which you will be able to choose your favorite pictures and decide if you want to print them. You could take a memory of your smiles at Acquaverde Water Park.
For music and dance lovers there will be our Staff who will entertain you with dances and choreographies on the Latin-American rhythm and summer hit songs.

All the rhythm you can imagine will be at your disposal. Dance by the pool: book your day at Acquaverde Water Park and get ready to dance in the water.
AMAZING AND FUNNY MOMENTS
ACQUAVERDE WATER PARK ANIMATION CREW