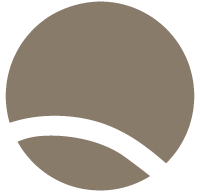 WELLNESS TREATMENTS TO SHARE
WITH YOUR BELOVED ONE

Double up the pleasure of wellness by choosing a couple ritual and put an exclusive treatment and a 60 min. wellness program together. Wellness program will be made in a shared area of our SPA.

FIND OUT OUR COUPLE RITUALS AND PROGRAMS
IMPORTANT TO KNOW

In line with the indications of the Italian Government and the recommendations of the WHO, Acquaverde Verde Wellness Center applies the procedures to combat the Corona Virus pandemic within its center. Therefore it will not be possible to use the hot Saunarium area and the relaxation grotto. The 60-minute duration of the wellness program is replaced with the use of the thermo-regulated outdoor hydromassage pool.
A complete couple treatment. A journey made of love and senses harmony. A unique relaxing moment to share with your special one.
Wellness Program 60 min.
Aromatic massage (customized) 40 min.
Whirlpool
Relaxing cave + Organic Infusion
€140.00 per couple for 110 min
The oriental ritual starts in the Turkish bath geared towards infusing your skin with new life which is followed by a 30 minute oriental massage for couples. A great way to infuse a state of shared relaxation.
Wellness Program 50 min
Oriental massag for couples 30 min
Whirlpool
Relaxing cave and organic herbal tea
€120.00 per couple for 90 min
A couple massage synchronised by a special touch to infuse a deep sense of relaxation in total harmony with your partner is the completion of a steam water ritual.
Wellness program 50 min
Relaxation massage for couples 50 min
Whirlpool
Relaxing cave and organic herbal tea
€ 140.00 per couple for 120 mins
This ritual begins with a scrub on our heated stone sunbed as a preparation for an expeptional emotional massage created exclusively for our SPA.
Wellness Program 50 min
Savonage 20 min
Emotional massage for couples 50 min
Whirlpool
Relaxing cave and organic herbal tea
€ 180.00 per couple for 120 min