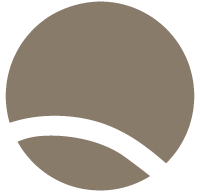 Four exclusive massages
[comfort zone]
for a sensorial wellness experience


Four sensorial worlds [comfort zone] to reach wellness through a journey that will take you to the exotic east, the warm Mediterranean, the vibrant India and to Berber tribes' culture living in the desert. Every journey starts with a selection of oil blends for a multisensorial experience.
SPA Rituals [comfort zone] is Acquaverde SPA choice for a perfect mix of essential oils and effective techniques capable of inducing a feeling of wellbeing in a relaxing thermal environment. SPA Rituals help in boosting metabolism, rejuvenate your skin, anti-oxidation, skin exfoliation and in renewing and feeding using [comfort zone] essential oils.

Extraordinary aromatherapy. Human touch is increased by the smell, which makes it a unique sensorial ritual for face and body.
A revitalizing nutrient treatment with essential oils. It is a revitalizing and nutrient treatment for your body characterized by an intimate connection with the old Mediterranean, Arabic, Indian and Berber connections to rejuvenate your body, feed, smooth and brighten every skin type.
It is a ritual for future mums to be, it is perfect during pregnancy and after giving birth.
Thanks to its elasticizing and nourishing action, this treatment improves circulation, reduces bloating and prevents stretch marks, and it also relaxes and tones your body.
The exclusive and innovative massage which acts on three different sensorial channels for a deep relax that induces a state of deep rest and it's also ideal as jet lag recovery. This massage uses a blend of essential oils [comfort zone], TranquilityTM Sound – nature sounds which stimulate meditation and relax – and Ayurvedic and Indonesian techniques using soft brushes. A unique blend that induces a state of deep rest and quiet for your body and mind.
Exclusively at our SPA from 5 p.m.