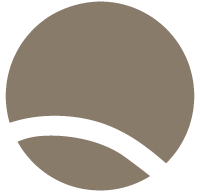 ACQUAVERDE MEN'S SPA TREATMENTS


Skin and body care for our male guests' needs. Acquaverde SPA offers wellness treatments exclusively designed for male bodies. We offer treatments to regenerate your face skin, to recover after a workout and for other needs. Acquaverde SPA can also customize treatments designed to get back in shape and to recharge your batteries.

DISCOVER MEN'S TREATMENTS
A specific treatment designed for men that includes exfoliation, a regenerating mask and the application of a moisturizing cream to hydrate your skin. In addition a scalp massage for a deep relax.
Intense and localized massage on muscles strained during a workout, its aim is to relieve pain and tensions.
The treatment works on clogged pores, skin sensitivity and razor damage, offering a deep relax. After a deep skin cleansing made using steam and the removal of impurities, it is applied a specific mask that moisturizes the skin and tightens the pores.
Customized massage for your problematic areas. It is a relaxing massage ideal to relieve muscle tension. Our wellness experts will lead you in customizing your massage.
€ 40.00 for 40 min
€ 60.00 for 55 min