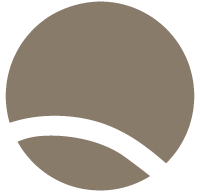 PURIFY AND ENLIGHT YOUR FACE
GET A NATURAL FACE-LIFT


Treatments created to rebalance, purify, renovate, brighten and to get a natural face-lift.

FIND OUT OUR WELLNESS CENTRE'S
TREATMENTS
Renewing, fortifying and balm, fragrance-free treatment, recommended for sensitive, delicate and flushing skins. It smooths and restores your skin's natural protective barrier through a soft and gentle action suitable for your skin. The exclusive Remedy Massage is ideal during pregnancy. It is inspired by physioterapeutic and osteophatic thecniques, by using specific hand pressions, and works on detoxing, stretch and rebalance mind and body and it also gives to the skin an aspect of wellness and beauty.
Express 30 min. € 40
Complete 60 min. € 50
ANTIOXIDANT
VITAMIN-BASED NOURISHING

Intensive antioxidant vitamin-based treatment with wolfberry goji oil. It revitalizes, protects, relieves, feed and makes your skin compact. It is ideal for tired and malnourished skins.
Intensive and gentle treatment, ideal for a deep skin cleansing, with a rebalancing and normalizing skin effect to make it fresh and firmed. For a deep skin cleansing we use a special mask made of spirulina algae. It makes your skin fresh, bright and uniform. This treatment smooths and makes your skin look better and it also purify your skin with a matte effect. It is suitable for all skin types but it is more effective on impure, aged, oily and acne-prone skins.
It is a treatment for face, neck and cleavage with hyaluronic acid and biomimetic materials, it is also hydrating and makes your skin bright and smooth. A special mask is applied using specific brushes to make it an exclusive and unique experience. It hydrates, smooths and helps your skin in preventing premature aging's signs. It is a specific remedy for dry and stressed skin, exposed to dry weather and conditioned environments.
Express 30 min. € 40
Complete 60 min. € 50
RENOVATE – ILLUMINATE – ANTI-AGEING
ANTI- AGEING SKIN REGIMEN
Really effective longevity treatment, with a faster activation than other treatments. Its application renovates your skin and gives it elasticity in just 30 minutes, by regenerating your skin that will appear younger and healthier. It is used Kabal technique, which is a method to stabilize and restore your neuromuscular system, it also helps skin and muscles elasticity.