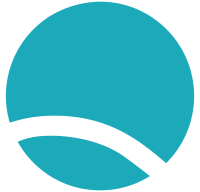 WATER PARK IN SICILY WITH WATER SLIDES AND TOBOGGAN
SIX-TRACKS SLIDES
FOR A SPEEDY FALL
The six-tracks water slide, with six different colorful slides,
is the ideal amusement for those who want to slide in company to dip into fun.

Challenge your friends or family: who will be the first who will face the multi-tracks funny water slide?
The path is extremely safe also for children.
A DESCENT ON THE DINGHY RUBBER DOWN THE TUBE
The Canyon River is a real tobbogan: it is a unique and unforgettable trip inside a covert slide, the "caterpillar", 98 meters long. For those who want adrenaline and free moments. Its bends make a fast and fun descent. The path is made of curves and straights; it allows the use of rubber inflatables for one and for two. Canyon River is considered one of the funniest attractions of the park. Go slide with your friends!