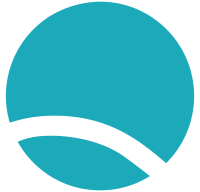 WATER PARK IN SICILY NEAR CEFALÚ
Calendar 2021
and Prices Acquaverde
Our water park will wait for you from June 12th until September 12th  2021 all week days from 9.30 a.m. until 6.30 p.m.
Dive into a funny and amazing world made of water games: adrenaline attractions, multi-tracks and tobbogan, waves pool, whirlpools, Canyon river and many other attractions into the wild Sicilian nature.
For those who love a total relaxing day there is a real wellness area & SPA for wellness also in couple, thanks to the SPA Suite. An then also fast food restaurants to really enjoy a perfect day at the water park, where you can have a coffee or ice-creams, a drink or a snack. Acquaverde is also a perfect location where you can celebrate birthdays or private events: contact us to have further information.
And if you are part of an association ask for Special Group Fees!
Come to the Water Park in Cefalù with all your friends and get the SPECIAL GROUP FEE!
The "group" has to be made of at least 50 paying members and you will get a free entrance every 25 participants and a free ticket for the BUS driver. The price depends on the date chosen between low, medium and high season.
To have further information about fees we invite you to contact us at the following email address
This email address is being protected from spambots. You need JavaScript enabled to view it.
Groups should arrive by 9 am.
By sending an e-mail to the confirmation address This email address is being protected from spambots. You need JavaScript enabled to view it. and we will send you an e-mail to confirm your booking. The e-mail should be printed and showed the day of your visit to the Ticket Office.

To benefit of the discounted fee in case of Schools or Religious association it is necessary to put on the confirmation e-mail the stamp of the association itself.
It is possible to pay once arrived at the Ticket Office by cash or credit card, if the group is below 50 participants, it will be applied the Standard fee.