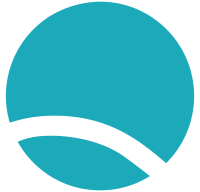 WATER PARK SERVICES IN SICILY NEAR CEFALU'
ACQUAVERDE A WORLD OF
SERVICES AT YOUR DISPOSAL

Acquaverde is the ideal place for everyone amusement: children, teens, adults, families and groups of friends. The Water Park is accessible for those with special needs and people with disabilities. For them there are special fees. Find out our facilities and get ready for funny and relaxing days.
2021 Seasonal opening: from June 12th until September 12th.
ANIMATION AND PICTURES
FOR ADULTS AND CHILDREN
During all day long our Staff will entertain you with group dances, different activities and a lot of fun. The Staff will be always ready to immortalize the best moments of your day. When you buy the tickets the staff is authorized to take pictures and in the fee is NOT included the price of the photo. For our guests' privacy, all the pictures will be delated within the next 48h after the shot.
DISCOVER
PICNIC AREA
Do you want to bring food from home? Enjoy the picnic area! There you can eat and drink whatever you took from home. Please remind that, for every guest's safety, it is forbidden to bring bottles or other objects in glass, to pick up fire, to use knives and or sharp objects. To let everyone uses the picnic area, we ask you to stay there only during mealtimes. For everyone's respect we ask you to stay in the picnic area while eating or drinking only, after that period we ask you to leave the seats.
DISCOVER
DECKCHAIRS
AND UMBRELLAS
Paid service. The price is the same for all areas. The price includes 2 sunbeds and 1 umbrella. The deckchairs are numbered and cannot be occupied in the absence of the purchase ticket. According to availability, you can choose the area in which to buy the ticket. The available areas are: Waves' Pool, Solarium Terrace, Slides' Arrival Pool, Pirates' Lagoon, Children's Pool.
DISCOVER
Inside the park you will find a shopping area where you can buy everything you need for a pool day: slippers, swimsuits, sun creams, shower gels, gadgets and swimming accessories, children's games and souvenirs.
Showers come with hot water for the all day and it is possible to use shampoo and gel shower. Acquaverde is accessible from everyone, in fact there are also showers for disabled people. Inside men and women toilets there are facilities for families such as changing tables which can be used also from pregnant women. All the places are frequently cleaned up by our staff.
Service fee: €3.00 per safety box, available for the whole day. Boxes can be used with coins and a personal code. Video surveillance storage.
To grant your safety and timely interventions, every part of the water park is supervised by a qualified staff.
Outdoor unsupervised parking.