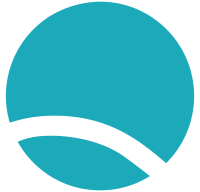 WATER PARK IN SICILY NEAR CEFALÙ
ACQUAVERDE PURE ENERGY
AND FUN
If you want to dive into a fun and exciting world made of water games and pure fun, then the Water Park is what you are looking for. Acquaverde offers many water attractions: let's go wild with friends or family in group dances, leaded by the animation staff and choose the attraction you like the most!
The Water Park is suitable for everyone, from adults to children. You will be plunged into a colorful world of slides and water games. Multi-track descents, wave pools, whirlpools, Canyon river. There is also a Food court, where you can enjoy a coffee or ice cream, have a drink or a snack by the pool. Book your adventure now!
WATER PARK IN SICILY WITH ANIMATION AND RESTAURANTS
ANIMATION FOR ADULTS AND CHILDREN
RESTUARANTS & OTHER FACILITIES
The Water Park welcomes its guests with a brilliant animation team that ensures fun and engaging activities. Dynamism to the rhythm of music outside and inside the water, with specific moments of entertainment designed for the youngest.
In Acquaverde water park you will also find restaurants, kiosks and food courts. Choose the most suitable restaurant for you between the fast food, snack bars and kiosks inside the park, then the menu: hamburger, hot dog or pizza. You will always have a certainty: 100% Italian taste!